3 tags
Empathy for the Folks Behind the Counter
Customer service is a weird line of work. Whether you're a hotel clerk like me, or a waitress, tech support, a cashier, or any other individual in the customer service line, you find yourself feeling a little more empathy for people that do similar jobs. [[MORE]] Well, I speak for myself at least, but I can imagine a waitress eating at a restaurant could look at a waitress at work and think...
3 tags
Top 10 US Travel Destinations for 2013 - Lonely... →
It might be old news but The Eastern Sierra (what I call BFE) was voted one of the top 10 travel destinations in the US! Click here to get The Lonely Planet's take on my neck of the woods.
7 tags
Reservations for Whenever
Caller: Hi, I'd like to make a reservation.
Me: Alright, for what night?
Caller: I'm going to need two queen beds.
Me: ...alright, and for what night?
Caller: Oh, for three adults.
Me: Okay... what night--
Caller: My name's [John Smith] and my credit card is a Visa, number--
Me: Sir, what date would you like this reserva--
Caller: And it expires... oh darn, I need my glasses to see this...
Me: Sir, I'm sorry, what date did you want this room for?
Caller:
Me:
Caller: Oh, it's for two nights.
Me: (dies)
7 tags
Little Yellow Signs and Car Commercials
Even in February, where business is a little slower, little yellow temporary signs point the way up Whitney Portal Road. In a few months people all over the nation will see a Subaru, or a Jeep, or a Chevy truck driving through a rough and rocky landscape with imposing mountains in the background. The quintessential American West, personified in the 30-to-60 seconds of driving on a dirt road.  I...
5 tags
Things That Go Bump In The Night (in BFE)
Old buildings, whether they're hotels, homes, schools, or anything else, sometimes gain reputations of being haunted. I used to go to a school with a gymnasium that had a crop of ghost stories; supposedly, one kid had hung himself on a climbing rope and a couple kids allegedly fell off the lighting platforms on the stage and broke their necks. Whether any of the stories were true or not, it...
4 tags
Idiosyncrasies: Weekly Guests in the Hotel
Business has been relatively steady over the last couple months at the hotel. With the new year comes the advance bookings for groups that come every year and people from around the world finding lodging for their tours of the American West, so emails and phone calls have been coming in a decent flow. The guests currently coming, however, are a little different than the usual crop of French...
7 tags
Gypsies of the Eastern Sierra
Working in a hotel in the Lone Pine can be interesting. It's a small town where everyone knows practically everyone, and all while people from around the nation— and the globe— pass through on their tours of the American West. It's a great contrast, seeing tight-knit community dynamics and folks strictly passing through, but it's easy to neglect the small demographic...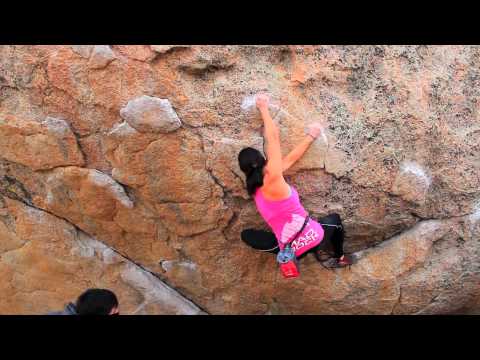 5 tags
Idle Hands
The slow season is back. The period after the annual Film Festival and Thanksgiving is a period of time that, at least in my place of work, makes for very "Shining"-esque evenings at work. The rattling pipes of the radiator heaters occasionally break the silence at the front desk, and clerks like myself busy themselves with either tasks generally avoided out of spite or space out with...